Virtustream Resources
Tools and insights to drive your digital transformation.
---
2017 Predictions: Year of the Enterprise Cloud - Featuring Forrester
This webinar featuring guest Forrester senior analyst, Lauren Nelson and Virtustream president and CTO, Kevin Reid, will answer the following questions: • What are the 10 key factors shaping cloud computing? • What obstacles will enterprises face when moving their mission critical apps to the cloud? • How will the needs of the enterprise create new innovations in cloud computing?
Rodney Rogers and Kevin Reid / 2016 Dell EMC World
Rodney Rogers, CEO and Kevin Reid, President and CTO of Virtustream give their insight on powering through the digital transformation at Dell EMC World 2016. While innovation can sometimes be dangerous, Rodney explains how Virtustream is successful in walking the "fine line between courage and madness".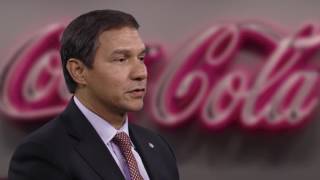 "Pay by the Drink" Flexibility Creates Value for Coca-Cola Bottling Investments Group International
Javier Polit, Group CIO for Bottling Investments Group and Coca Cola North America, discusses Virtustream and how the partnership has helped to improve business agility, customer satisfaction, insights and analytics capabilities, while reducing costs and maintaining stringent security and reliability requirements.